We are an independent team of forthright and emphatic airline pilots, teachers and flight instructors who have received screening preparations from different providers. After becoming First Officers we started to pass our experience towards Ready Entries. We realised that often "only" the flying part was addressed during the preparation but mostly the weaknesses are more in the area of preparation and systematic structure. This is why we designed our seminar concept.
The name KSA Training is derived from EASA learning objective Area 100 KSA – Knowledge, Skills and Attitude. This subject was established by realising that prospective pilots not only need to develop flying and theoretical skills, they also need to be capable to apply them in an ever more complex working environment with the help of soft skills like leadership, teamwork, communication, etc.
KSA Training – independent, personal, proficient
Knowledge, Skills & Attitude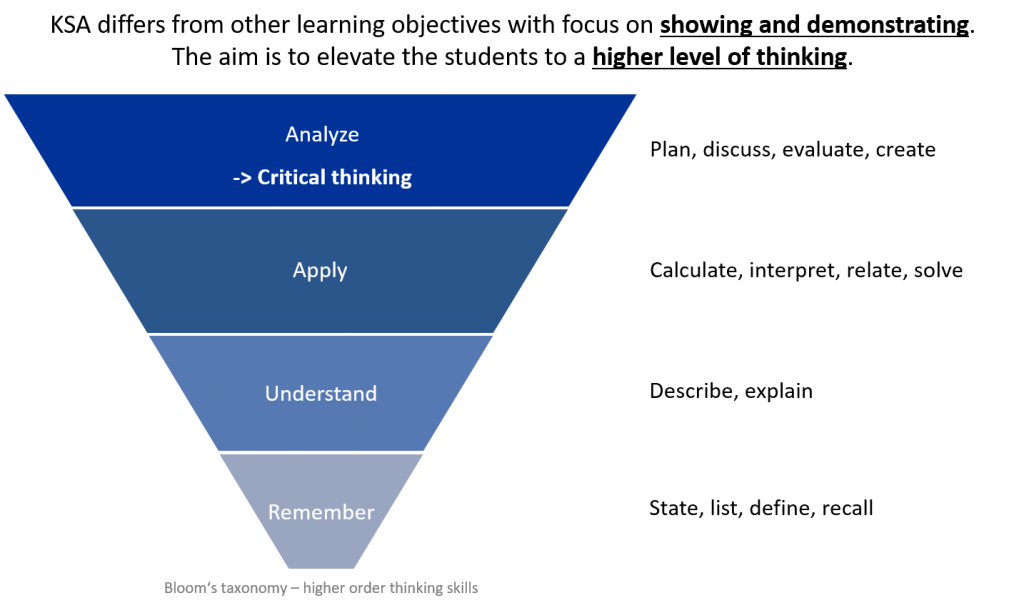 All training courses, AZF/BZF, Screening Seminar and Preparation, were designed according to the principles of EASA Area 100 and we set a high value on continuously improving and updating our trainings.
Our students profit from our bundled experience from daily applications and feedback from our alumni.
Central element is our goal to convey our knowledge and training in a way that our trainees can fly and work proactively and thoroughly.
Our team consists of multiple, licensed professional pilots with educational backgrounds. We can rely on a variety of type and class ratings, amongst them examiner for private licences and class ratings. With our expertise we can also support you as competent safety pilots. Of course you can send us a specific request.
Naturally we will assign a coach according to your wishes.
| | | |
| --- | --- | --- |
| Type Ratings | A320 | B737 |
| | CL65 | E190 |
| Entitlements | FI (A) PPL, SE SP, night | CRE (A) SEP, TMG |
As independent training partner we work in close cooperation with many partners and flight schools. The collaborations with well known companies that offer professional pilot training, fixed-base simulators and language proficiency testing enable us to offer proficient training to our customers.